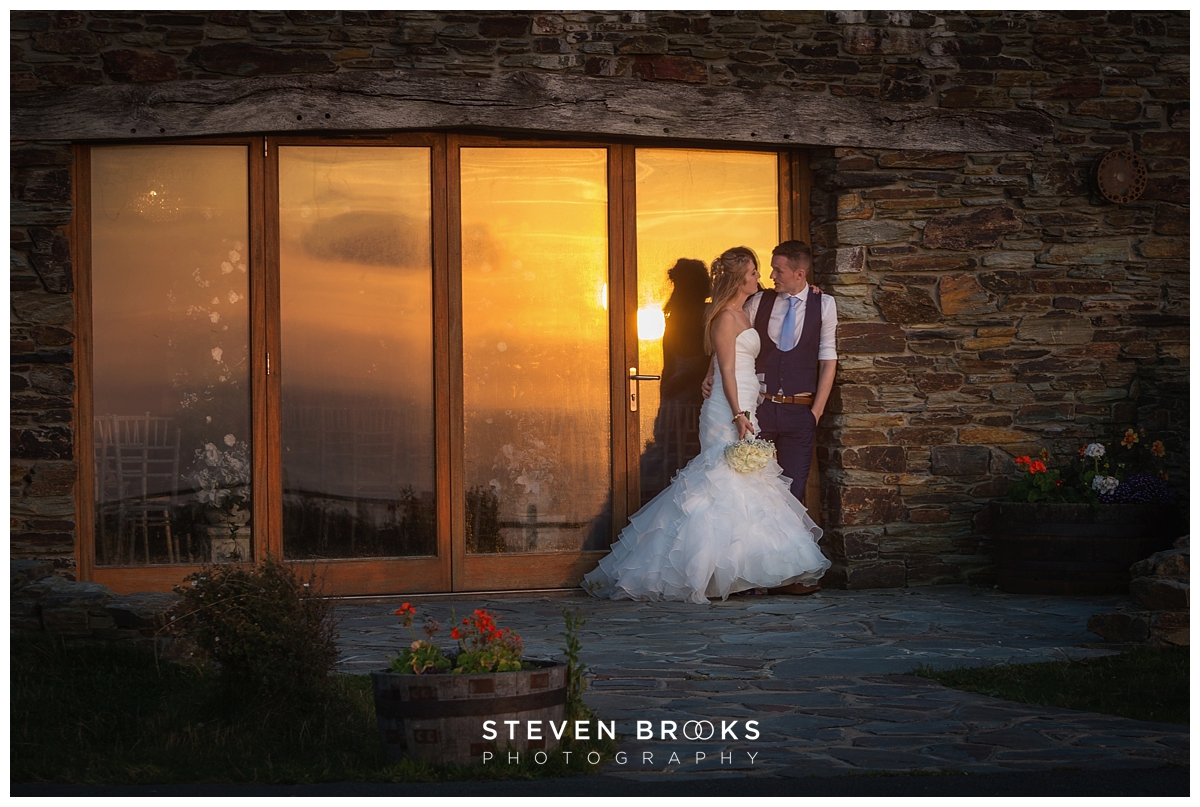 16 Mar

Ocean Kave Westward Ho Wedding

Ocean Kave Westward Ho wedding venue, nestled among the rolling hills and cliffs of glorious North Devon offers a truly magnificent and unique backdrop for a wedding. Surrounded by an intimate natural beauty, Ocean Kave once part of an old quarry, has been transformed into a natural beautiful wedding destination offering an experience that any bride and groom and their guests will remember and cherish for a lifetime.
Ocean Kave Westward Ho wedding venue – offering exclusive use and so much more …
The wedding of: Danielle & Charlie
The Venue: Ocean Kave, Westward Ho, North Devon
Ocean Kave Westward Ho wedding venue – Danielle and Charlie's wedding was one that I had personally been looking forward to capture for quite some time. Not only because of the unique beauty of the Ocean Kave but because I have known Danielle and her family for some years. I actually first met Danielle's Mother on a photography course in Bristol years back. I was fortunate to meet and get to know the family who are the nicest, most relaxed, most funny and most chilled people I am proud to call friends.I may be a Suffolk and Norfolk wedding photographer but that does not mean I only work in the counties, I love to travel!
Dan and Charlie's day started at the bridal home with the bridal preparation. As envisaged everyone was relaxed and über chilled and was if I was not not only amongst friends but family! I think you can see from the images during bridal prep it was a relaxed morning and the fun re-action of the "reveal" was the best ever!
After prep, I then dashed over to the Ocean Kave in Westward Ho to meet Charlie and his brother. Again these guys were so relaxed, confirming again that the day was going to continue a chilled wedding day. The "guys " photographs in the bag I met wedding wedding event manager and the team who were utterly fantastic and incredibly helpful. In any wedding coverage it is of the utmost importance that the photographer works with the "event team" as they have timelines to work to too! I get to hear of so many horror stories from wedding officials, clergy and wedding event teams the absolute horror stories of so called "professional wedding photographers" and the delays caused by their self importance.  A great deal of work goes into creating the right atmosphere, the serving of the wedding breakfast on time and delays can greatly upset these plans. I always deliver my couples on time!
After the intimate and beautiful wedding ceremony in "The Kave" it was time to enjoy the beautiful setting, the glorious weather, the outside games and the hospitality of the wedding event team. Drinks and canapes served it was time for some fun group shots and then it was down to the cliffs with the wedding couple for the couple shots with the stunning sea views as a backdrop! Dan be the thoughtful Gent he is gave Danielle a piggy back down the pathway to an area where we captured some moments.
The wedding breakfast was served in the contemporary setting of the "Sunset Room". Light and bright the room has to die for views. Feeling mightily honoured I was also a guest and was able to enjoy the full wedding breakfast experience … amazing!
Party time and then I was on sunset watch, hoping for a glorious sunset to photograph Dan and Charlie …. and we achieved it … So, make a date with Ocean Kave Westward Ho wedding venue. The events team are there to make your dream day a reality!
Thank you to Dan and Charlie for an amazing day and for Ocean Kave Westward Ho for making everything happen! Great team.