Choosing your dress is probably the biggest decision you have to make in the run-up to your wedding and you may think it's also the hardest one – but have you considered your jewellery yet? This can easily make or break your wedding look despite seeming like such a small element. As such, you need to put some thought into how to style your accessories on the big day. Here, we run through the top tips on how to ensure your jewellery matches your wedding day look.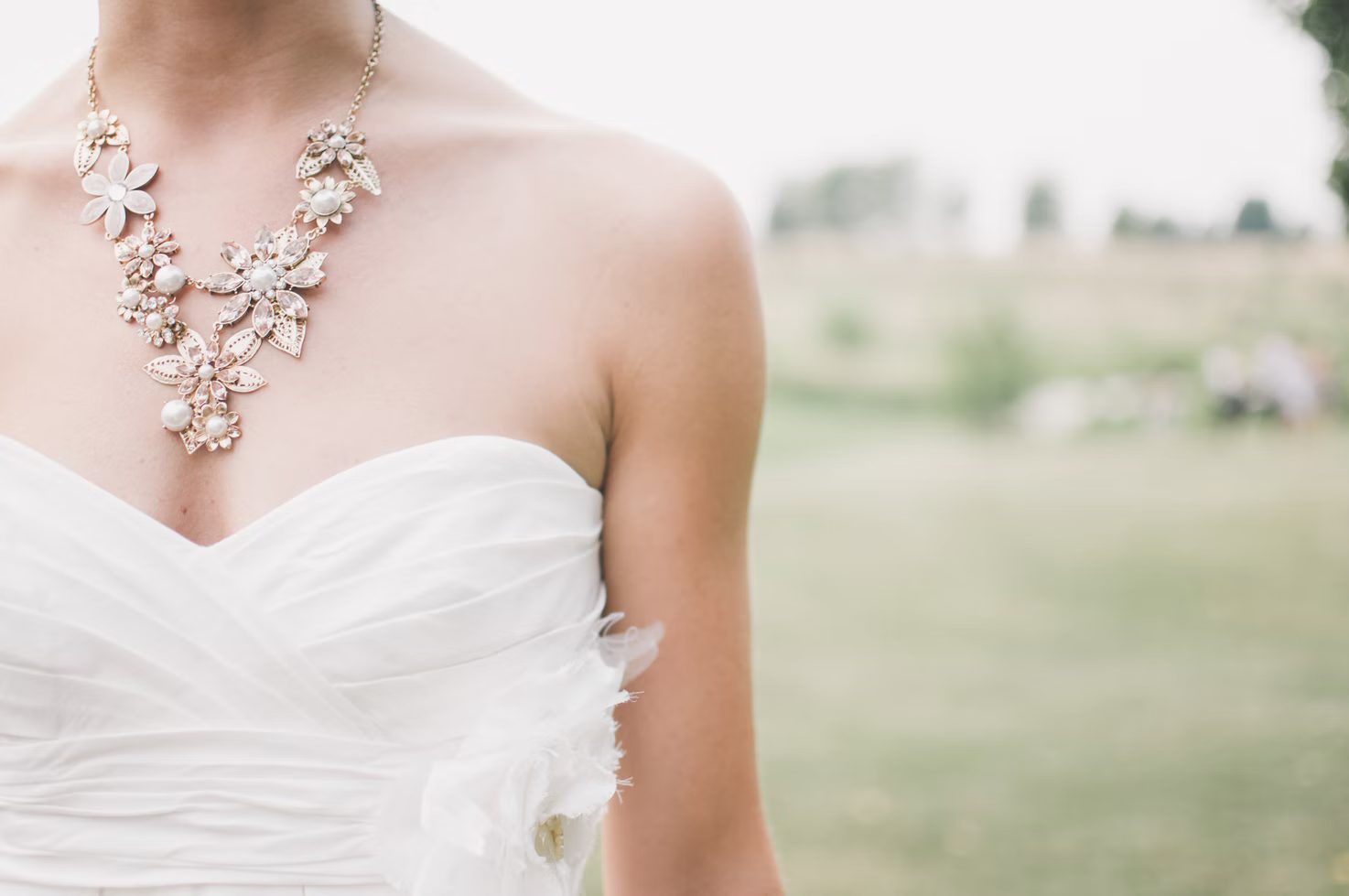 Combine it with the Dress
The dress and accessories are not two separate entities – they complement each other and need to co-exist. Of course, the gown is the most important aspect, so you need to make sure the jewellery doesn't distract from it. A simple dress would benefit from statement drop earrings and a diamond necklace, while a sparkly embellished dress would do better with a simple set of studs. A strappy dress will need bracelets while a long-sleeved one doesn't.
Match your Neckline to the Necklace
The most important aspect of matching the jewellery to the dress is considering the neckline. If you have skin showing, a necklace should sit on that, not the dress. A general rule is to make sure the necklace follows the neckline. So, a pendant looks best with a V-neck, while a sweetheart or strapless neckline would benefit from a collar, choker or multi-strand necklace. If you have a halter, strap, or illusion neckline, you might not want a necklace at all.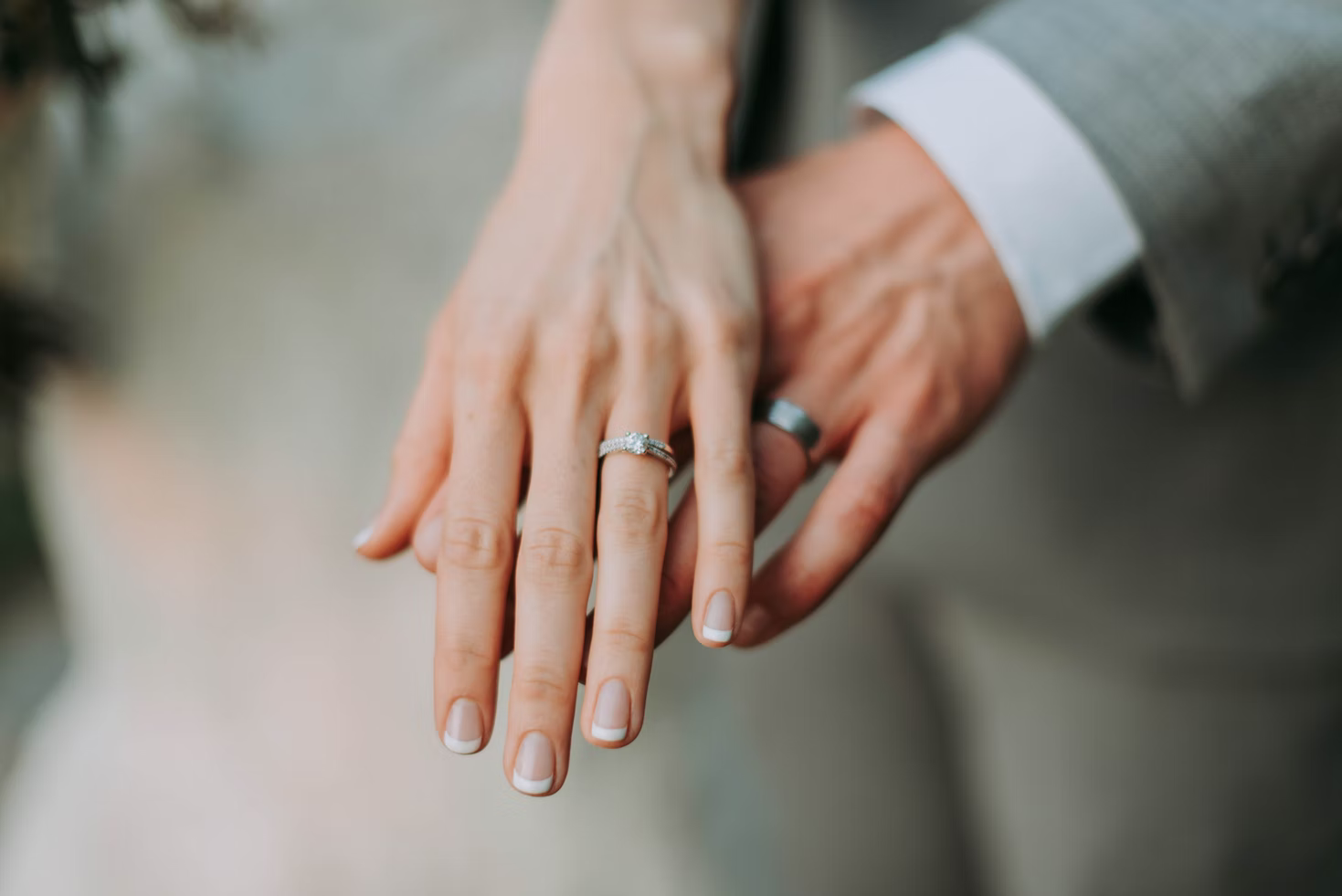 Consider your Wedding Ring
You also need to think about how your wedding ring will look with the dress and any other jewellery. This is meant to be worn every day of your marriage, so not only should you match it with your wedding day apparel, it needs to match your everyday essence. However, if your wedding ring is platinum, for example, this doesn't mean you can't opt for other gold jewellery, if that's more your style. You don't need to opt for a plain wedding ring either; you may choose an eternity ring for a subtle hint of sparkle.
Think about Sentimental Elements
Maybe you have an heirloom necklace that you want to wear, or your "something borrowed" is a bracelet that you don't want to forget about. These don't have to be neglected in the name of fashion, they just have to be incorporated in the best way. You could take them to your dress fitting and to the jewellers to get an idea of how they will look, or you could even work with the jeweller to alter them to fit your personal style.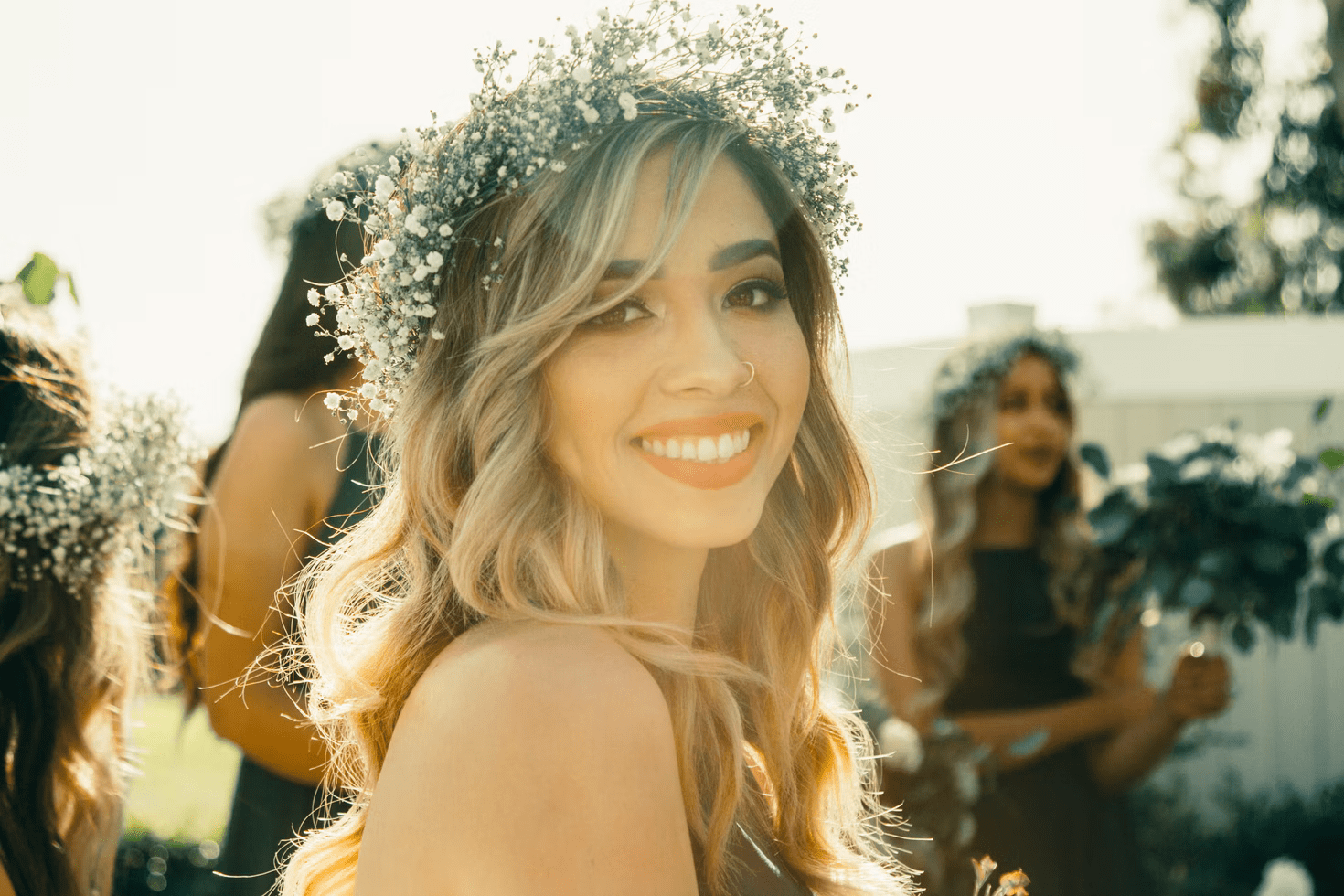 Choose a Theme
The overall look is the most important thing to aim for, so consider choosing a theme to stick to. For a boho look, a flower crown is a perfect addition, whereas a retro theme is more reliant on a big veil and pearls. If you're looking for glam, go all out on the sparkles. Be sure to check out the trendiest wedding themes for 2022 to help you find inspiration for what accessories match which vibe.
The most important aspect of your wedding is that you are comfortable, so take the time to choose the jewellery that you love and that fits your style.