As a Suffolk wedding photographer I am lucky enough to visit some of the most beautiful wedding venues located across the county. Each wedding and each couple is so different, being invited to spend time capturing the memories of their day in a venue of their choosing makes every photograph I take special.
My unique style of photography means I try to capture every subtle look in a natural style. By natural, I mean photographs that are taken in the moment, showing true emotions, as this is where I believe you get the best shots and images that reflect the feeling of the day. I strive to create authentic images by working with natural light and features of the surroundings, whether that be the architecture or landscapes in Suffolk, to show your entire day.
Suffolk boasts a wide variety of wedding venues, everything from grand country homes to serene woodland. Some of the most beautiful ceremonies I have been invited to photograph include locations such as Hengrave Hall, The Anchor and a riverbank wedding in the bride's family home.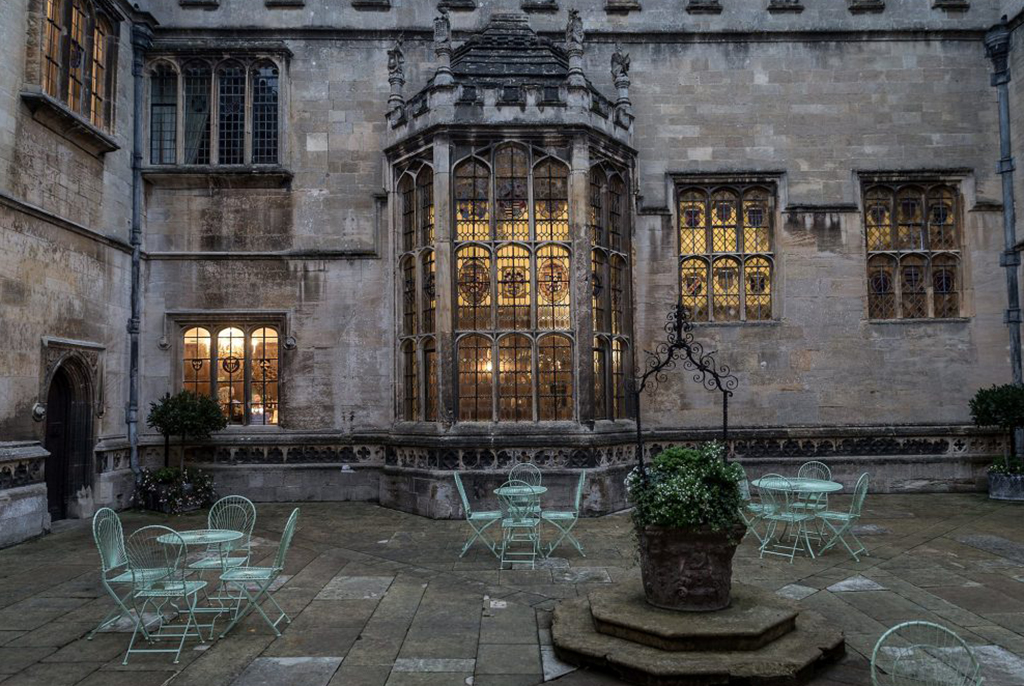 With each wedding located at venues that vary in character, I get to photograph some of the most beautiful areas that Suffolk has to offer. Being my home county I am very familiar with its locations, I know the best spots to photograph, and issues I may face with the weather. Unfortunately you can't control the weather, but whatever your day brings I will capture every moment and use it to my advantage.
I will use the location that you choose as a backdrop, featuring it in your images and using it to tell your story. I always aim to provide you with timeless photographs capturing everything about your special day so you can look back on cherished moments, forever.
Take a look below at a few of the stunning weddings I have been asked to photograph. I thank the couples for inviting me to be a part of their celebrations, reflecting their emotions in their images.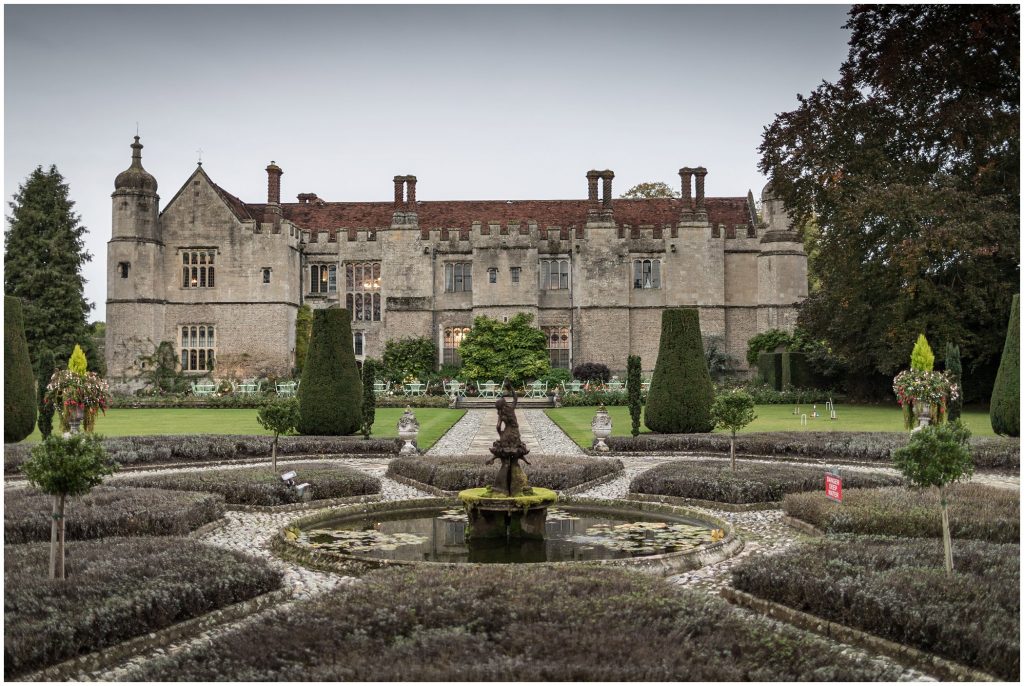 Hengrave Hall
Hengrave Hall is a beautiful Tudor mansion nestled in 350 acres of picturesque Suffolk countryside. It is often referred to as the jewel in Suffolk's crown, and it's not hard to see why. I love photographing at Hengrave as its architecture provides a beautiful backdrop for images and has a real regal ambience.
Jessica and Michael married in a beautiful small Church in Eye, before heading to Hengrave for their reception. Unfortunately the weather began to turn but with every wedding, the show must go on. We made the best of the situation and captured some beautiful candid moments, even snapping the efforts to keep the bride dry. The ceremony was very intimate and with their photographs we managed to represent the romantic and exclusive feel of their day. I always enjoy photographing Hengrave, it's truly unique and creates a majestic, exclusive feel to images.
Read more about Jessica and Michaels day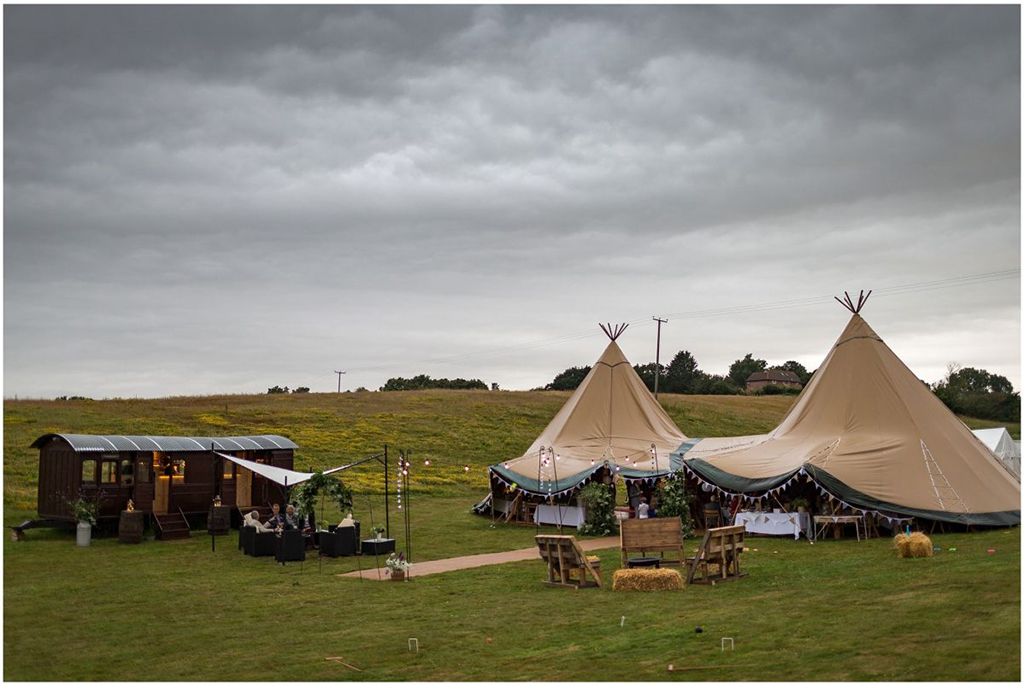 Coppins Farm
When I was invited to be Emma and Matthew's wedding photographer I was delighted by the opportunity to photograph a summer wedding with such beautiful surroundings.
Coppins Farm is situated on the Suffolk and Essex border and has over 150 acres of wildflower meadows. As you can imagine the wedding was peaceful and serene, an escape from civilization allowing both the couple and the guests to focus on the day. The couple choose to have their ceremony in the woodland and have their wedding breakfast in tipis in the fields. Coppins Farm truly sells the beauty of Suffolk countryside and the simplicity of celebrating a newly married couple with those who are most special to them. I thoroughly enjoyed taking these images of Emma and Matthew's Suffolk wedding, for them to look back on and treasure.
Read more about my photography at Coppins Farm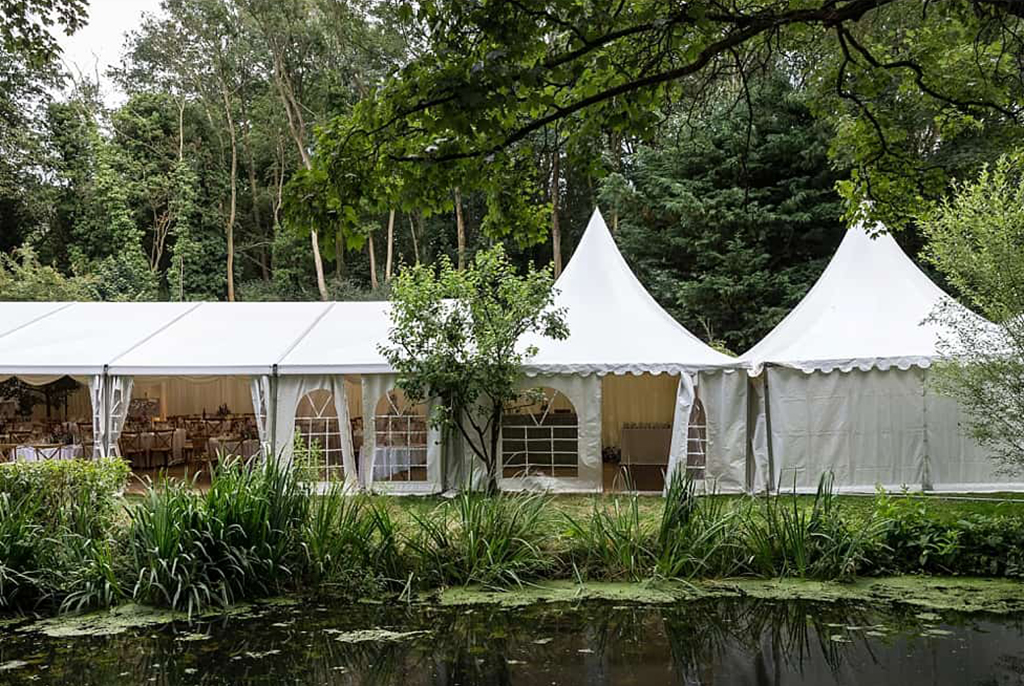 Suffolk Riverside Wedding
Suffolk is home to beautiful countryside and many rivers. Zoë and Alex's wedding was extra special as they held their reception by the riverbank of Zoë's family home. They provided me with a unique opportunity to photograph a romantic setting that held so many personal memories for the happy couple. I captured images in a candid style, catching moments that not everyone sees but allows the couple to look back and reflect on for years to come. As a wedding photographer I get to see that every wedding is unique and personal to the couple, which makes it the most special day to photograph.
Take a look at their wedding in more detail here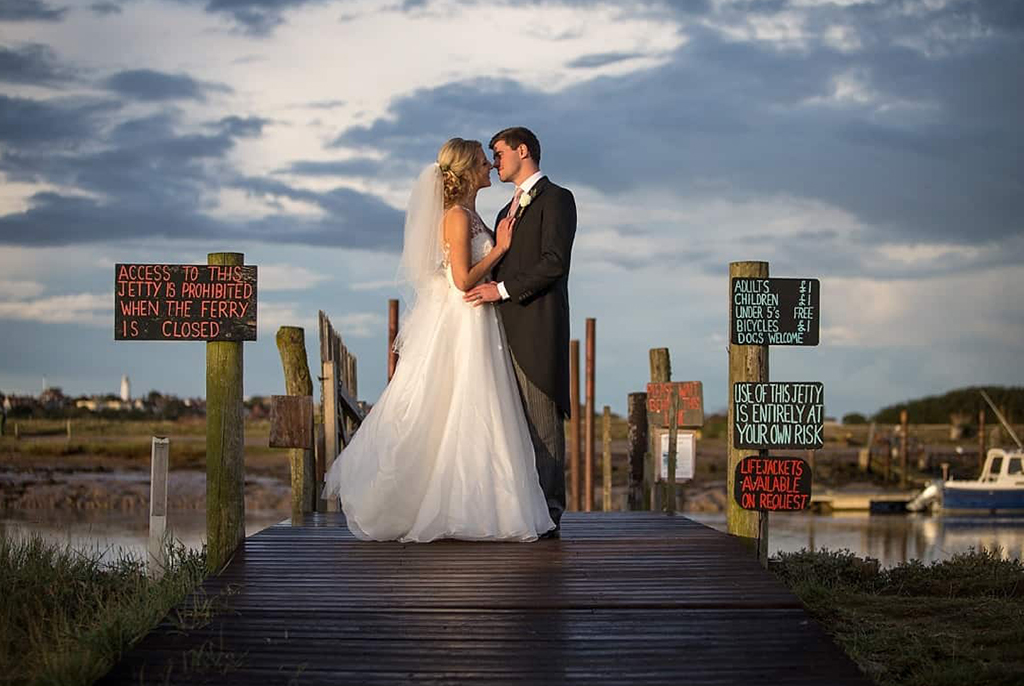 The Anchor, Walberswick Suffolk
Just a stone's throw from one of Suffolks beaches, The Anchor Walberswick offers a charming seaside and country backdrop to any ceremony. The Anchor takes Suffolk weddings and combines them with effortless class. The team helped to create bespoke menus and dressed marquees on the lawn, creating memorable moments that last a lifetime, making it easier for me to capture.
Jo and Piers' wedding allowed me to photograph this location which holds many childhood memories. Despite adverse weather we managed to capture the essence of the day, and I must say I will be visiting the pub in the near future as the food was excellent!
Read more about the wedding at The Anchor here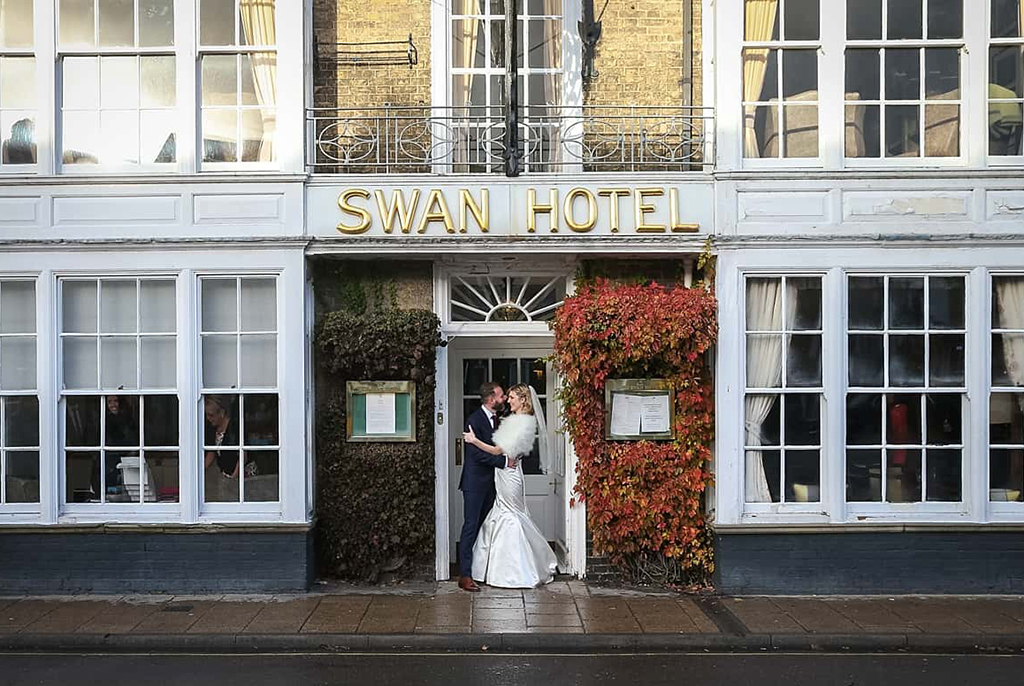 Swan Hotel, Southwold
For anyone living in or visiting Suffolk, Southwold is a must. I have many fond memories of walking the promenade next to brightly coloured beach huts, which make a beautiful background for your images, regardless of the weather.
Jess and Henry married in a local church before heading to the Swan hotel for their ceremony. The Swan is a stunning, newly refurbished hotel in Suffolk, perfect for hosting intimate receptions. I couldn't help but take photographs of the bride and groom as the beach for their backdrop, with a rainbow, a few stormy moments and a glimmer of sunshine that captured all the memories from the day, including the race to keep the bride dry.
Read more about their wedding here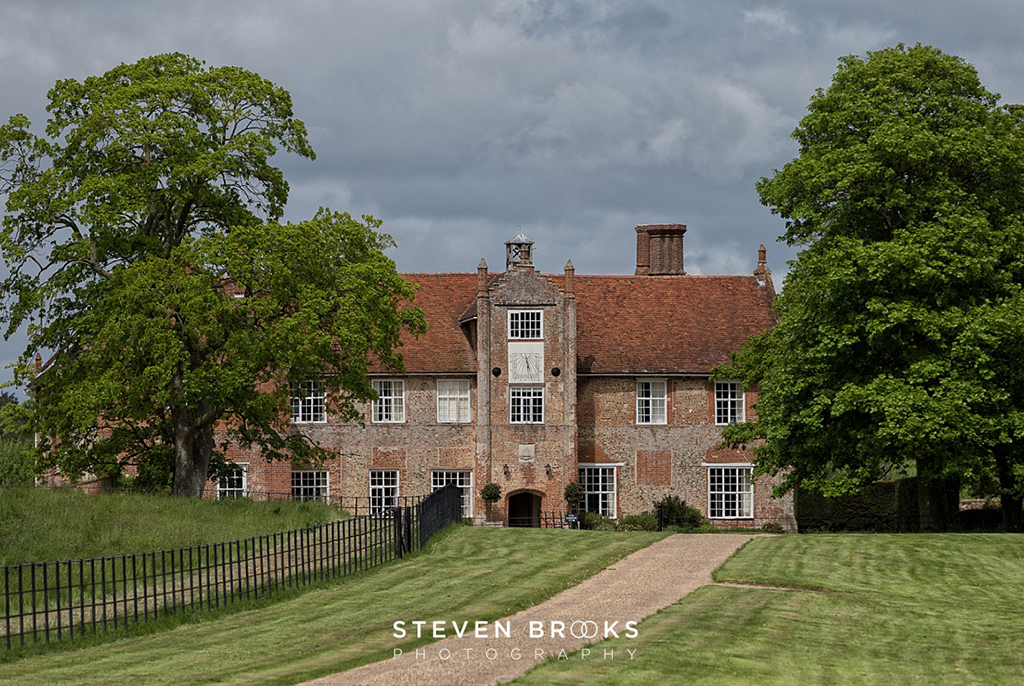 Bruisyard Hall
Suffolk has many lovely countryside venues to host weddings, one of the most beautiful was Rachael and Tim's wedding at Bruisyard Hall and Barn. Situated in 700 acres of countryside the 14th century manor house contains over 12 bedrooms, a snooker room and bar.
The beautiful grounds created a stunning view in the majority of the images, giving a timeless and elegant feel. The dedicated events manager ensured everything went off without a hitch, leaving me to capture the joy and emotions throughout the day.
Read more about their wedding here
Weddings in Suffolk will always be special as they hold so many memories for the couple, the families and for me. I enjoy the versatility of photographing Suffolks stately homes, beaches and stunning fields. Each wedding I capture is so different, but I always aim to tell your personal story through your images, catching small gestures, intimate moments and providing timeless wedding albums for you to look back on, evoking memories.
To enquire about my wedding photography services, please don't hesitate to get in touch.